Catholic Communications, Sydney Archdiocese REPORT
29 Nov 2011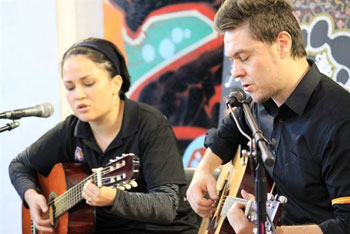 Song writing speaks from the heart and for eight fledgling musicians from CatholicCare's Tree of Hope it has proved a life-affirming, empowering and deeply enriching experience.
Now after close collaboration with Sydney musician and CatholicCare social worker, Luke Edwards their songs have been put to music and captured on a CD entitled: "First Songs."
Produced at Luke's Art on Air studios, the CD will be one of the highlights at the Tree of Hope's World Aids Day Ceremony on Thursday, 1 December, when those living with HIV/AIDS and their family and friends will gather at the Actors' Centre in Devonshire Street, Surry Hills' at 2 pm to remember, reflect and give thanks.
Each of the eight songs on the CD is compelling and uplifting and range in subject matter from a moving tribute to a mother for her unconditional love and support, to a poetic evocation called "Memories."
While each song refers to determination, perseverance and the power of love, the eight songwriters do not dwell on the virus. Instead they use their song writing skills to speak about what matters to them and what they have learned on their life's journey.
The songs on this powerful CD explore the beauty of nature, speak about social justice, celebrate God's all-encompassing love or call on others to have faith in them, explaining this is what gives them strength and sets them free.
"When we started the song writing workshops for clients at the Tree of Hope, which provides pastoral care and support to those living with HIV/AIDS, their family and support person, I asked participants to choose subjects that they were passionate about. People or issues they really cared about," Luke Edwards explains. "These are people who have been through so much and their struggle, determination and wisdom were enriching and inspiring, and I wanted them to use this in their songs."
As a music facilitator and psychotherapist, Luke has long used music as a social worker with CatholicCare to empower people, bring out their creative side and help them emotionally express themselves in an open and meaningful way.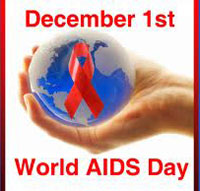 "Music is an emotional language with a direct connection to our subconscious. It is also transformative. If you are feeling sad or down and start to create music around those feelings, those negative emotions are almost immediately transformed into something positive and good."
Although Luke has used music as therapy to help many of those among CatholicCare's various agencies, this past year is the first time he has held song writing workshops for clients of the Tree of Hope.
For Luke working with those at the Tree of Hope, first as part of the six song writing workshops he gave, and then collaborating with the eight songwriters to produce the "First Songs" CD, is an experience he will never forget.
"It was a real privilege to connect with them, and get to know them," he says. "I saw their courage, their determination and learned their dreams, desires and talents. They were just lovely, lovely people who have been through so much. Through them I learned what it was like to be affected by HIV and how isolating the virus can be. But best of all for me was being given the opportunity to help unleash their creativity."
Instead of being defined by their illness, Luke wanted the men and women to be empowered, seeing themselves as artists, full of talent with something to say and finding through music a beautiful and poetic way of saying it.
However, although Luke hosted the workshops and encouraged the initially self-conscious shy participants to tap into their creative side and utilise the transformative power of music, he says without the perseverance, enthusiasm and vision of Margaret Pirotta, Coordinator of CatholicCare's Tree of Hope the project would never have got off the ground.
"It was Margaret's idea and she was the one who made it possible," he says explaining how the pair met at a meeting of CatholicCare's staff around this time last year. "That's when she approached me about how music might help the clients at the Tree of Hope."
Margaret then organised the six workshops as well asraising funds not only to cover the costs of the workshops but also the costs of producing the "First Songs" CD. Thanks to her efforts, the project became a reality after it received grants from HARP (HIV/AIDS and Related Programs Unit of South Eastern Sydney Local Health District as well as contributions from last year's World's Aids Day Dinner and from CatholicCare.
"The first two of our six workshops were spent brainstorming ideas," Luke says and was delighted when one participant, a man who has been living with HIV for 25 years revealed he used to write poetry but had stopped when he contracted the virus.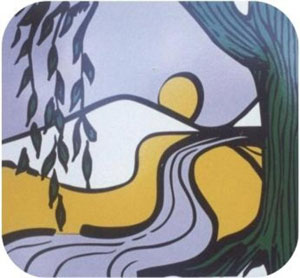 "But he said the workshops had retriggered his interest. Writing poetry again, he found spiritually uplifting and healing."
The third and fourth workshops Luke held for the Tree of Hope participants were spent polishing each song. The final two workshops then concentrated on musical concepts for each of the songs and putting them to music.
After almost a year's work, the Tree of Hope's eight songwriters finally heard a draft of the CD last month and were blown away.
But none of them have yet heard the final mix and will have to wait until Thursday, 1 December when 500 "First Songs" CDs will be handed out as part of the Tree of Hope's ceremony of remembrance and reflection.
"We would love to press more and put the CD on sale so many more people can hear and enjoy these moving and very powerful songs," Luke says.
Sales of the CD could provide funds and raise awareness about the Tree of Hope and the pastoral support and help it gives to those living with HIV/AIDS, their family and support person. But before a further 500 CDs can be pressed, a grant or donations are needed to cover initial costs. But Luke is hoping this will be possible and that for many years the song writing workshops will continue with more Tree of Hope CDs produced.
To donate to Tree of Hope contact CatholicCare at www.catholiccare.org.au
http://www.sydneycatholic.org/news/latest_news/2011/20111129_1681.shtml