ARCHDIOCESE OF SYDNEY RELEASE:
24 Apr 2012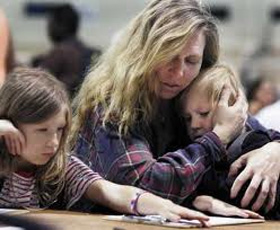 Pensioners, sole parents, those with disabilities and the unemployed have been hit hard by steep rises in electricity and water bills with an increasing number forced to turn to St Vincent de Paul Society for help.
In the past 12 months, Vinnies NSW has experienced a 20% increase in those needing assistance with food, debt management and their utility bills, says Dr John Falzon, Chief Executive of the National Council of St Vincent de Paul Society.
Traditionally, the biggest demand for Vinnies services has come from welfare recipients, according to Dr Falzon there is a "new alarming trend in poverty" with more and more low income workers turning to Vinnies for assistance.
A report from the Australian Bureau of Statistics (ABS) entitled, "Life on Struggle Street," released two weeks ago, found that over past year, one in three low income households had been unable to pay a utility bill on time, with one in 10 of these households forced to seek help from charitable agencies such as Vinnies.
"It is a very worrying picture that so many Australians are struggling to meet the cost of basic needs," Dr Falzon says.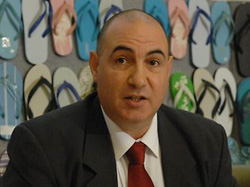 Over the past five years the cost of living has escalated leaving many households across NSW battling to survive.
Water costs have shot up by 58% , rents by at least 39%, food by 21%, health costs up by 32% and the fares on public transport have risen by 20% or more with train fares increasing at a rate of 7% per year.
But it is NSW electricity costs that seem to be impacting households the most.
Over the past five years electricity bills risen sharply by more than 64% and are set to increase by a further 17% from 1 July this year with further increases set for 2013 and 2014.
"Energy is a social good. But sadly, it is treated as a commodity with households in NSW forced to bear the burden of price increases as a result of the need for infrastructure renewal to bring power to people's homes," Dr Falzon says. "The injustice of this is felt most sharply by people on low incomes. And it is these households that are being disproportionately impacted."
While the Government continues to congratulate itself on Australia's low unemployment figures, what the monthly statistics don't show are those who are under-employed. Instead the monthly employment figures encompass not only the fully-employed but any man or woman who has had some form of paid employment including those who work for just a couple of hours per week.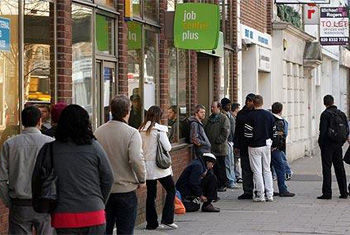 This masks the true picture, says Dr Falzon, explaining that under employment and job insecurity are becoming a massive problem that negatively impacts a wide spectrum of Australians across all industries.
"The latest ABS Labour Market figures show that 2 million workers- or almost one quarter of all employees in Australia - are employed as casuals," he says. "The ABS figures also show there are only around 60% of all Australian workers engaged in full or part-time ongoing employment."
Against this, he says, are more than 850,000 Australians working part-time hours and wishing to work more hours and to have additional shifts.
For most of these casual workers there are not only too few hours of work available or only irregular hours of work on offer, but no paid annual or personal leave and no ongoing job insecurity.
"This puts enormous pressure on individuals and families and we fully understand why the underemployed might turn to us for help," Dr Falzon says.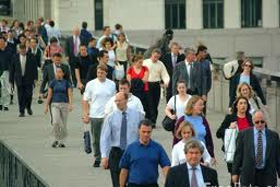 Vinnies and other members of the Australian Council of Social Services (ACSS) have called on the Government to urgently increase income support payments.
"People on unemployment benefits are living in abject poverty," Dr Falzon says and believes this and other allowances are needed to ease the pressure on low income families as they struggle to meet the spiralling costs of food, rent, utilities and transport.
But with Treasurer, Wayne Swan flagging tough measures to bring the Government back into surplus, there is little chance of society's battlers receiving any increases to entitlements or allowances when the Federal Budget 2012-13 is handed down on Monday, 8 May.
SHARED FROM;
http://www.sydneycatholic.org/news/latest_news/2012/2012424_1362.shtml