Catholic Communications, Sydney Archdiocese,
23 Nov 2012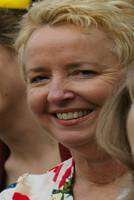 Men and women across Australia are mourning the death of Therese Vassarotti who died in Canberra on Tuesday, 20 November. She was 62.
Diagnosed in February this year with acute myeloid leukaemia, Therese waged a courageous battle against the disease, never losing her warmth, faith-filled vibrancy, determination and humour, or her passion for her family and helping others. Sadly she lost her battle this week but leaves behind a remarkable legacy, particularly for Australian women of faith.
"Therese is a wonderful role model for Catholic women and girls. She was a true leader as well as a friend, a teacher, a wife, a daughter, a sister, a mother and a grandmother," says Donella Johnston, Director of the Office for the Participation of Women at the Australian Catholic Bishops Conference (ACBC), a position initially pioneered by Therese who was her long time friend and mentor.
Faith was the anchor and wellspring of Therese's life. In addition to being a devoted wife to her husband Kevin and mother of six children and doting grandmother of five, Therese was also respected theologian, educator, community leader, university lecturer, promoter of interfaith relations and social justice, and a lifelong champion of women.
In May 2001, she made history in May, 2001 when she became the inaugural Executive Officer of the ACBC's newly-formed Commission for Australian Women. In the role from 2001 until 2005, Therese encouraged and promoted the participation of women in the Catholic Church of Australia and was considered by many a pioneer in her field.
As she prepared to take up her historic role with the ACBC, Therese said one of her main aims would be to give people a voice. There must be a lot of people out there who don't have a voice; people who are disenfranchised or those who feel that they don't have a forum in which to speak out or be heard, she told one interviewer.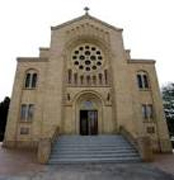 "I love my Church and I see this as an opportunity to be part of its journey, to come to full understanding and implementation of the gospel message, centring on themes of justice and understanding of the human condition with its male and female side," she said and one of her primary goals would be to have "men and women making decisions together and sharing their wisdom."
But it is not only her groundbreaking role with the ACBC for which Therese will be remembered.
Prior to her appointment with the Commission, Therese had made her name as an educator as Director of Religious Education at St Edmund's College, Canberra and also as Director of Education and Formation for Catholic Health Australia (CHA) which represents Australia's 75 private and public Catholic Hospitals and 550 residential and community care aged services operated by the Catholic Church.
"Part of Therese's legacy from her time with CHA was the establishment of the Graduate Certificate in Leadership and Catholic Culture, which is now run by the Australian Catholic University and helps develop the current and future leaders of Catholic health and aged care," Martin Laverty, CEO of CHA said in a special tribute to her work and her life yesterday.
After passing on the mantle after her term as the first head of the ACBC's Commission for Australian Women, Therese continued her work as an educator and lecturer in theology at the Australian Catholic University where she was also responsible for co-ordinating education and formation programs to assist in the transition of leadership from religious to the laity in the Catholic health sector.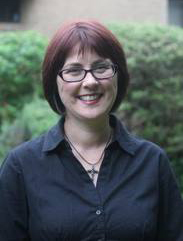 "In the late 1990s I used to share a staff room with Therese at Merici College," Donella recalls. "We were both in the English department and she was a great teacher and a wonderful role model for me as a young teacher."
Like so many others, Donella is devastated by the untimely death of her long time friend. "It has knocked the wind out of my sails. Selfishly, I had hoped Therese would be my mentor when I came into this role with the Commission. But sadly that is not to be."
Donella says Therese will be long remembered with respect and affection and will be sadly missed by all those who knew and loved her.
Therese Vassarotti is survived by her husband Kevin, her six children Rebecca, Megan, Sophie, Mark, Andrew and Patrick and five grandchildren.
Her funeral Mass celebrating her remarkable life will be held at St Christopher's Cathedral in Canberra at 10.30 am on Tuesday, 27 November.
shared from ARCHDIOCESE OF SYDNEY