Catholic Communications, Sydney Archdiocese,
29 Jan 2013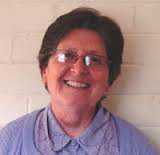 A sister of the Congregation of Our Lady of Sion, Sydney-based Dr Marianne Dacy has been made a Member of the Order of Australia for her significant contribution to interfaith dialogue.
The prolific author, founder and senior archivist of the Australian Judaica Archives at the University of Sydney's Fisher Library, Dr Dacy is one of the many leading Catholics to be recognised in this year's Australia Day Honours which were announced on Saturday, 26 January.
"So many people work so hard and don't get acknowledged so to receive this recognition was a complete surprise and is very exciting," she says.
Dr Dacy heard the news in Melbourne where she is currently staying for a few days at the Lady of Sion House in Kew.
"To be honoured with an AM is very affirming of the wonderful work with Jewish Christian relations and also the work carried out at the Australian Judiaic Archives at the University of Sydney," she says.
News of Dr Dacy and her award triggered immediate congratulations from Sister Giovanni Farquer, Director of the Archdiocese of Sydney's Commission for Ecumenism and Inter-religious Relations and from William Szekely, Chair of the Australian Council of Christians and Jews (ACCJ).

"Sr Marianne Dacy and I have been colleagues in Interfaith Relations for 10 years during which time I've had firsthand experience of her rich and unique contribution, particularly in the field of Christian and Jewish mutual appreciation, understanding and collaboration," Sr Giovanni said this morning. "The complexities of Sr Marianne's character and personality have revealed themselves and manifested in this simple unassuming woman is a remarkable breadth and depth of knowledge across many fields including theology, history, languages and the Arts which are not always readily perceived by the casual observer. The sharpness of her intellect and academic excellence are revealed in the painstaking precision and order of her research and writings."
William Szekely is equally admiring and says that given Dr Dacy's longstanding stewardship of the Judaica Archives it might well be appropriate for the Jewish community to wish her "Bis hundert und tzwantig" which is a typical Jewish expression and toast wishing "that you should live to 120 years".
"It is so heartwarming to see her selfless efforts in interfaith and also her own order the Congregation of the Sisters of Sion given public recognition through our national honors system," he says and praises her work and tireless dedication over the past 25 years describing her as a "quiet achiever for our work" and on behalf of the ACCJ, expresses his deep gratitude and congratulations.
Other members of Sydney's Catholic community to receive honors this year include Paul Dyer, Artistic Director of the Australian Brandenburg Orchestra who received the highest honor, an AO (Officer of the Order of Australia) for his distinguished service to the performing arts and through the promotion of educational programs and support for emerging artists.
The following is a list of NSW recipients of Australia Day Honors: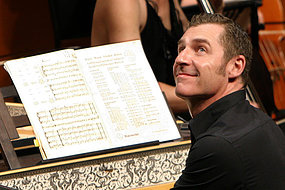 Member (AM) of the Order of Australia
John Aquilina, Blacktown for service to the NSW Parliament and to the community; Grant De Fries, Picnic Point for service to youth through administrative and leadership roles with the Scouting movement in NSW; Eric Goodwin, Fairlight for service to the community through educational organisations, and to business including his role as chairman of the Conservation Project for St Mary's Cathedral since 2006, Sandra McPhee, Point Piper for service to business and to the community through leadership and advisory roles including her many years as Chairman and Non-Executive Director of the St Vincent's and Mater Health Advisory Council.
Medal (OAM) of the Order of Australia
Eftihia Bland, Turramurra for service to the community and in particular her volunteer work at the Turramurra St Vincent de Paul Op Shop for the past 15 years; Fr Tyson Doneley, Sacred Heart Monastery, Kensington NSW for service to Catholic education organisations which included appointments with the Missionaries of the Sacred Heart, Kerala, India, 1998-2002 prior to many years as a teach at the Missionaries of the Sacred Heart Minor Seminary; Alan Harper, Eastwood, for services to education including his years as Studies Coordinator and Chair of College Studies Council, St Patrick's Marist College; Anthony KHOURI, Parramatta, for service to the community through multicultural organisations and in particular as a member of the Diocesan Development Council, Maronite Catholic Community, Central Western Sydney as well as his active contributions to major events and activities including World Youth Day, 2008; Patrick MacMillan, Wahroonga for service to the community through Alzheimer's Australia New South Wales; Antonio Mustaca, Chatswood for his service to the community through a range of organisations including hsi work as Chairman of the Mercy College School Council, Chatswood from 1999-2003 and previously as vice chairman of the College Council.
A Posthumous OAM was awarded to John Sidgreaves, late of Blakehurst for services to pharmacy and to the community as founder of Blooms the Chemist Group. Mr Sidgreaves who died in December 2011 was recognised for his generosity including his support for the Pacific Mission Group with a Cross pro Ecclesia et Pontifice in 2010.