Catholic Communications, Sydney Archdiocese,
18 Sep 2014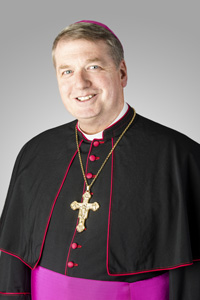 Pope Francis has appointed the Most Rev Anthony Fisher OP as the new Archbishop of the Catholic Archdiocese of Sydney.
He has been Bishop of Parramatta since 2010.
Archbishop-elect Anthony Fisher will be the ninth Metropolitan Archbishop of Sydney. He succeeds Cardinal George Pell who was appointed to a new senior role in the Vatican earlier this year.
"The Catholic community in the Archdiocese of Sydney is delighted to welcome Most Rev Anthony Fisher OP as the ninth Archbishop of Sydney," says Bishop Peter Comensoli, Apostolic Administrator of the Archdiocese of Sydney.
"He has a great breadth and depth of experience beyond Sydney, having engaged extensively in key areas of Australian life, including family, education, healthcare and young people. He combines this significant contribution to the wider community with his fine pastoral leadership of the Diocese of Parramatta over the past 4 years," he adds.
Following the announcement by Archbishop Paul Gallagher, the Pope's representative in Australia, Archbishop Anthony said he was "deeply honoured" by the appointment.
"I'm very excited to be returning to the Archdiocese of Sydney and building on the strong foundations left by my predecessor Cardinal George Pell. Sydney is a vibrant, growing city with so much potential to be one of the greatest cities - and faith communities - of the world."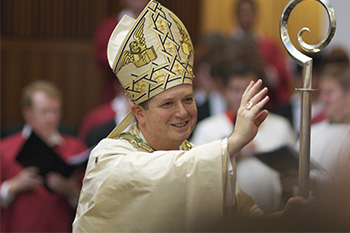 Archbishop Fisher DD BA LIB BTheol DPhil, has been the Bishop of the Diocese of Parramatta for the past 4 years. Prior to this he was an Auxiliary Bishop of Sydney, during which time he was Co-ordinator of World Youth Day 2008 in Sydney.
After working as a lawyer at a major Sydney firm for some years, he entered the Dominicans in 1985. He undertook doctrinal studies at the University of Oxford and he has published extensively in moral theology and bioethics. He is an ordinary Member of the Pontifical Academy for Life, the body that advises the Church on bioethics.
Archbishop Anthony has also worked extensively in the field of education and is Chairman of the Catholic Education Commission of New South Wales.
He has also received an honorary Doctorate of Laws from the University of Notre Dame Australia.
As Bishop of Parramatta, his work has focussed on four priority areas: supporting families, supporting young people of ethnic background, promoting vocations and evangelisation.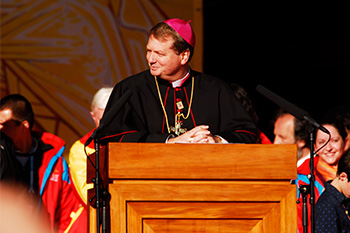 A date will be announced for the Installation of Archbishop-elect Anthony Fisher OP as the new Archbishop of Sydney at St Mary's Cathedral.
"I ask all Catholics and other people of good will to pray for me that I might be a good shepherd after the heart of Jesus Christ," he says.
A full biography of Archbishop-elect Anthony Fisher OP is available here.
Media Release from the Diocese of Parramatta (PDF)
Statement from Bishop Peter Comensoli, Apostolic Administrator of Sydney (PDF)