Catholic Communications, Sydney Archdiocese,
27 Aug 2013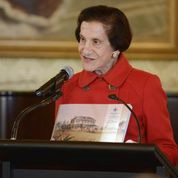 The Sisters of Charity were the first nuns to arrive in Australia. Travelling from Ireland at the request of Bishop Polding four young professed religious and one novice landed at Botany Bay 175 years ago. Setting foot on Australian soil on New Year's Eve 1838, the Sisters of Charity went on to become Australia's undisputed leaders in healthcare, education, medical research, aged care and support for the disabled.
Founders of St Vincent's Hospital, Darlinghurst together with St Vincent's Hospital Melbourne and hospitals in Toowoomba, Lithgow and Cootamundra, in the 1980s the Sisters of Charity were among the first to nurse those infected with HIV/AIDs and in more recent times have been at the forefront of advances in palliative care.
This month as the Sisters of Charity of Australia begin 12 months of celebrations to mark 175 years of their mission and ministries in Australia, they have produced an impressive book to commemorate this important milestone.
While paying tribute to the Sisters' long rich history in Australia, Impelled by Christ's Love 175 Years Serving In Australia puts its main focus not on the past but on the here and now, and on the Congregation's wide-ranging and on-going mission in a world vastly different from the colonial outpost with its convicts and dirt-encrusted streets that greeted the five Irish nuns back in 1838.
Launched on the Feast Day of the Assumption of Mary, Patron Saint of the Sisters of Charity, by the Governor of NSW, Professor Marie Bashir, the handsome volume represents many months of meticulous research, interviews and hard work.
Written by the Sisters of Charity of Australia's Congregational historian, Sr Moira O'Sullivan aided by a dedicated team of religious as well as lay volunteers, the book gives a fascinating insight into the past, present and future of one of the nation's best known and beloved Congregations.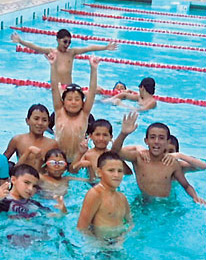 But the book is just one of several celebratory initiatives planned for the next 12 months, with a special liturgy set to take place in Sydney on New Year's Eve this year when Australia's 156 Sisters of Charity will gather to mark the exact date of the founding of their mission in Australia.
"Although Bishop Polding asked our founder, Mary Aikenhead to send religious women from the Congregation in Ireland to help support and minister to Australia's female convicts held in Parramatta gaol, and we retain close links to Ireland's Sisters of Charity, in the 1840s we became a separate Congregation," explains Sister Annette Cunliffe, Congregational Leader of the Sisters of Charity of Australia.
Sr Annette says this landmark anniversary year is an opportunity for the Sisters of Charity not only to give thanks to God but to all the "wonderful men and women who support and have supported us over many, many years."
"The year is also a time to look ahead to the future with hope and trust," she says and points out that just as the world has changed and new demands and needs emerged, the mission and ministries of the Sisters have also undergone change.
While continuing to be leaders in healthcare, research, education, aged care, community service, prison ministries and working in rural and remote areas as well as supporting and ministering to Australia's Indigenous peoples, the Sisters have expanded their work through the Sisters of Charity Foundation and the Mary Aikenhead Ministries.
The Foundation established in the 1990s supports a variety of programs and in 2011-2012 funded 44 projects and distributed more than $365,890 to make a difference to men and women as well as groups such as Youth at Risk, Refugees, the Disabled, the Prison-affected and the down and out and disadvantaged.
The Foundation also supports the House of Welcome which provides accommodation, safety and transition into their new life in Australia for refugees, offers transport to help asylum seekers and refugees obtain access to necessary agencies in their first bewildering weeks or months, and works closely with the Australian Afghan Hassanian Youth Association which offers support to Afghan refugee children, youth and other new arrivals to Australia in the Auburn area.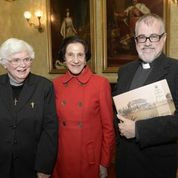 As part of this initiative, the Sisters of Charity Foundation has developed and sponsors an eight day swimming program for children and other new arrivals, providing a way to meet others, socially engage and have fun.
The Foundation also set up and supports Homeless Healthcare and has joined forces to with the Bourke Street Bakery to help fund the Bakery's program to train and give employment outcomes to refugees and asylum seekers.
"The idea is to give 'seed' money that makes a difference to ventures by individuals or community groups," Sr Annette says and gives as an example a man who during the recent long drought in Western NSW collected cans of food and other essentials to give to those doing it tough on the land.
"He had collected a large amount of canned goods but had trouble meeting the cost of petrol needed to get the items to those who needed them most. That's when we stepped in and paid for his petrol so the program could continue," she says.
Another example is the case of a young woman with an intellectual disability who for the past decade has found independence and built her confidence and self esteem by delivering 3600 newspapers and real estate brochures each month around her local suburb in Canberra. Last year when her delivery trolley was about to collapse, the Foundation provided her with a brand new one.
Another important recent initiative is the Sisters of Charity Foundation Tertiary Scholarships Scheme. Established last year to enable men and women who have been in foster or out of home care the opportunity of a tertiary education.
For the thousands of children brought up in foster or out of home care, once they turn 18 they are given $1000 by the Department of Community Services and most find themselves suddenly there on their own to try to make the best of it.
Little wonder only 2.8% of all those brought up in out of home care in Australia attempt to go on to university.
"We are helping to change this," says Sr Annette.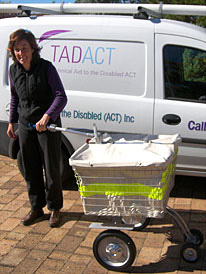 In 2012 thanks to formalized partnerships with the University of Notre Dame and the Australian Catholic University, the Foundation was able to offer scholarships at these two highly regarded universities. Since then the Foundation entered into additional partnerships and this year was also able to also offer scholarships for study at the University of Sydney, University of Queensland and the University of Melbourne as well as ACU and UNDA.
Although numbers of those entering religious life has declined in Congregations across Australia, the Sisters of Charity has a large and growing laity who have committed themselves to working with the poor and have embraced founder Mary Aikenhead's vow to give service to the poor as well as her admonition "to make ourselves extensively useful."
"Being poor is not only about a lack of money. Being poor can mean being poor in spirit, being ill, being emotionally poor and for the aged, being poor simply because of all the things lost by being elderly and frail," Sr Annette explains.
Now as the Sisters prepare for 12 months of celebrations to mark 175 years of serving and ministering to countless generations of Australians, Sr Annette is convinced they can look forward with confidence to another 175 years of service "impelled by the love of Christ."
"None of us knows our future but we know and trust in God," she says.
SHARED FROM ARCHDIOCESE OF SYDNEY