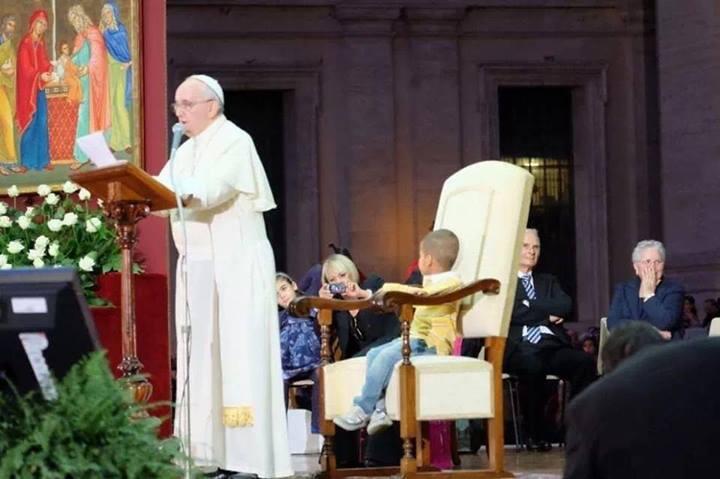 Pope Francis was speaking Catholic families from around the world who had gathered in St Peter's Square, for the Year of Faith, when a six-year old orphan boy Carlos gave him a big hug.
No one could get Carlos to leave Pope Francis. The Holy Father patted Carlos on the head, smiled and continued talking to the 150,000 people gathered.
Carlos, was born and abandoned in Colombia and adopted by an Italian family last year. He sat in his chair until the Pope finished.
According to reports, Carlos' adopted mother said she was as surprised to see Carlos on the stage.
"The blessing our son receives goes out to all the abandoned children in this world," she said.
"Just another display of the Pope and his kindness."